Downloads
TIGA Download Area
EPISIM Platform
(last update 25.02.2018)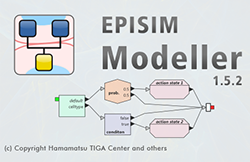 EPISIM Modeller v. 1.5.2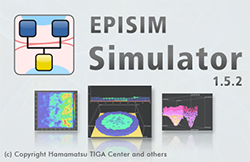 EPISIM Simulator v. 1.5.2

EPISIM Quick Start Guide
Please note:
Make sure that you have EPISIM version 1.5.2 installed on your system. Previous versions do no longer update automatically. Uninstall the outdated version, download and install the new one. After that you will receive new versions automatically.
EPISIM Modeller and EPISIM Simulator will connect to the update server to update to the latest version when started. Please make sure that https-connections are not blocked by your firewall and an internet connection is available.
EPISIM supports all Windows versions since WindowsXP.
We stopped providing 32-bit versions of EPISIM. Please contact us if you seriously need a 32-bit version.
For troubleshooting regarding the download, installation or usage of the EPISIM Platform please contact Thomas Sütterlin: thomas.suetterlin[at]bioquant.uni-heidelberg.de.
Cell Cycle Demo Files
The cellbehavioral model and the chart set file used for the cell cycle demonstration in the respective video tutorial available at the EPISIM page of our website can be downloaded here.