Welcome to the TIGA Center
Tissue Imaging and Analysis Center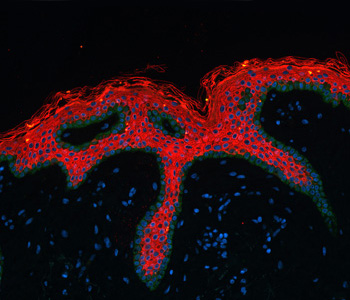 The TIGA Center is a cooperative project which started in 2007 at the University Heidelberg with the goal of establishing a bioinformatics platform dedicated to the quantitative analysis and modeling of tissues. A strong emphasis is placed on clinically relevant research projects.
At the heart of the TIGA's technology platform are automated microscopic scanners for whole slide imaging of glass slides. By integrating such imaging systems in a technical pipeline ranging from organotypic in vitro cell cultures to computational tissue modeling the TIGA generates a wealth of yet unexploited clinically highly relevant tissue data.
Our technical pipeline now integrates:
In vitro tissue modeling
Tissue sample processing
Automated whole slide imaging (virtual microscopy)
Quantitative image processing
In-silico Tissue Modeling.
Within its research network the TIGA provides the expertise to participate in major projects to tackle selected critical questions in human biology and disease.
---
News
Tiga News Section
30.06.2015
How wounds heal
Front-page artice in systembiologie.de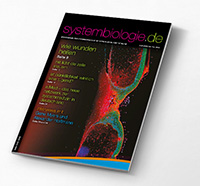 As part of the MedSys Chronic Wounds project funded by the Federal Ministry of Education and Research (BMBF), the Tissue Imaging and Analysis Center (TIGA) applied systems biology to investigate wound healing and decode fundamental wound closure mechanisms.
A summary of this research project is the front-page article of the this year's issue of the magazine systembiologie.de.
19.03.2015
New Publication in the Journal Of Investigative Dermatology (JID)

Characterization of skin aging associated secreted proteins (SAASP) produced by dermal fibroblasts isolated from intrinsically aged human skin
Tigges et al. (Accepted)
Resulting from our collaboration within the BMBF funded GerontoSys consortium with groups of Jean Krutmann, Kai Stühler, Fritz Böge and Petra Boukamp we provide a systematic molecular and phenotypic analysis of human dermal fibroblasts (NHDFs) which were isolated from intrinsically aged human skin of young versus middle aged versus old donors. The results link DNA-SCARS ('DNA segments with chromatin alterations reinforcing senescence') with the classical SASP (senescence-associated secretory phenotype), but the systematic analysis of the cytokines revealed a special aging-associated type of SASP which we termed 'Skin Aging-Associated Secreted Proteins (SAASP)'.
02.03.2015
Article published in Nature Cell Biology (NCB)

A molecular mechanotransduction pathway regulates collective migration of epithelial cells
Das T, Safferling K, Rausch S, Grabe N, Boehm H and Spatz JP
In collaboration with the group of Joachim Spatz (Max-Planck-Institute for Intelligent Systems) we demonstrated that the protein Merlin, a tumor suppressor coordinates collective cell migration by acting as a mechanochemical transducer. Our results provide a distinct molecular mechanism linking intercellular forces to collective cell movements in migrating epithelia.
26.02.2014
Minisymposium on Modeling Platforms for Multiscale and Multicellular Systems Biology
15.12.2013
Article published in the Journal of Cell Biology (JCB)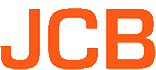 Wound healing revised: A novel reepithelialization mechanism revealed by in vitro and in silico models
Safferling K, Sütterlin T, Westphal K, Ernst C, Breuhahn K, James M, Jäger D, Halama N and Grabe N
Using a holistic systems biological approach we have developed a novel mechanistic theory of how epidermal wounds close. Our results show that the current understanding of wound healing had strongly underestimated the importance of the intact tissue surrounding the wound. Basal cells collectively migrate towards the wound edge and fuel the novel "Extending Shield Mechanism (ESM)" which is turning this constant cells stream into a multi-layered 3D epithelium through precisely regulated biomechanical interplay of tight junction proteins.